Rabies Photos
Vaccines Recommended for Travel and Some Specific Groups
WARNING: Some of these photos might be unsuitable for children. Viewing discretion is advised.
Photos of the Disease
From the Public Health Image Library
Photo ID# 8341
This transmission electron micrograph (TEM) revealed the presence of numerous dark, bullet-shaped rabies virions within an infected tissue sample.
Photo ID# 854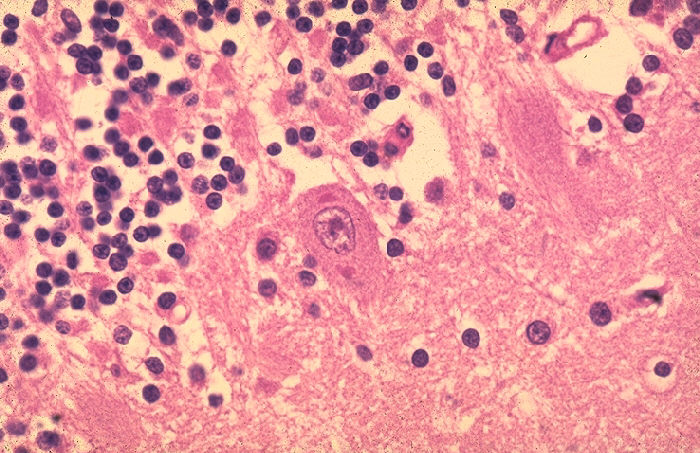 Histopathology of rabies, brain.
Photo ID# 4069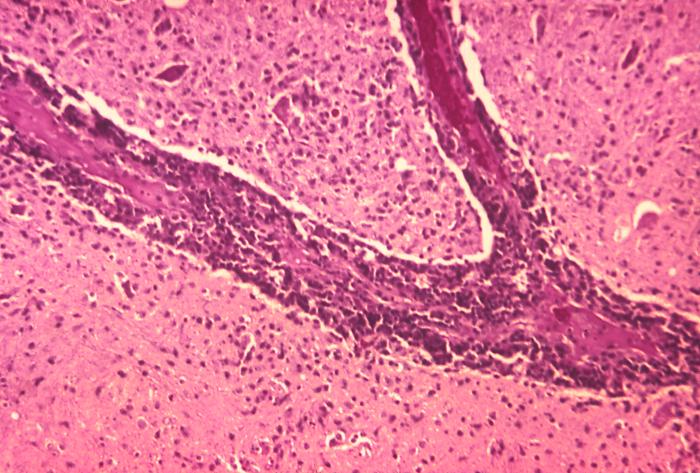 This micrograph depicts the histopathologic changes associated with rabies encephalitis prepared using an H&E stain.
Photo ID# 6455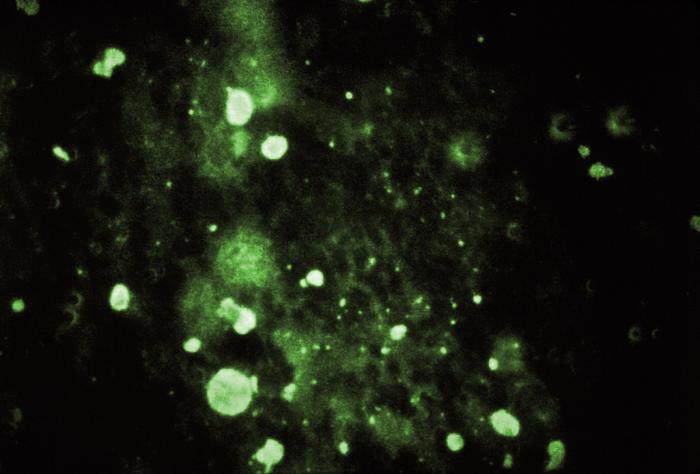 This immunofluorescent micrograph reveals a positive result for the presence of rabies virus antigens in this specimen.
Photo ID# 3981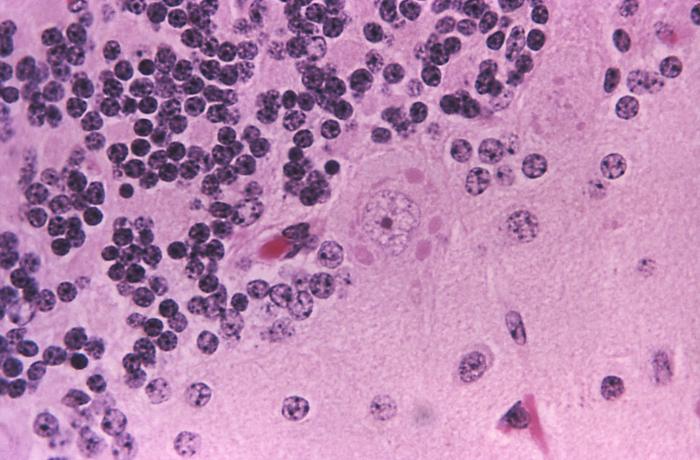 This photomicrograph demonstrates cellular changes associated with rabies encephalitis using an H&E staining technique.
Photo ID# 2539
A hospitalized human rabies victim in restraints.
Photo ID# 4073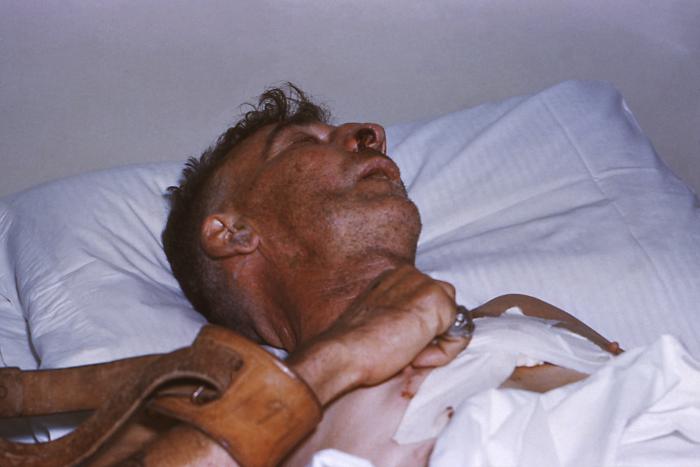 This was a hospitalized human rabies victim who was restrained while bedridden.
Photo ID# 2614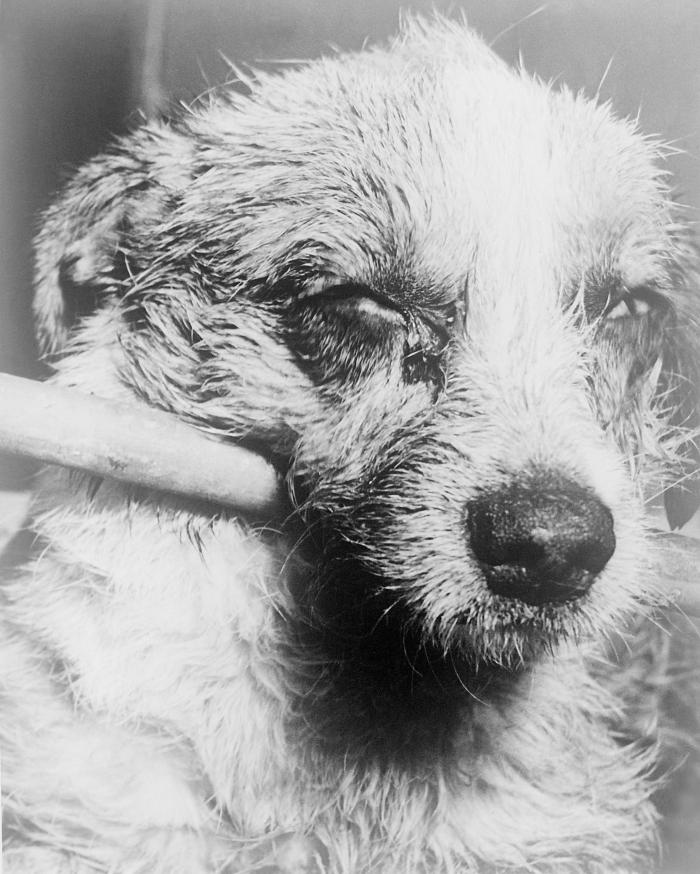 Close-up of a dog's face during late-stage "dumb" paralytic rabies.
Photo ID# 2628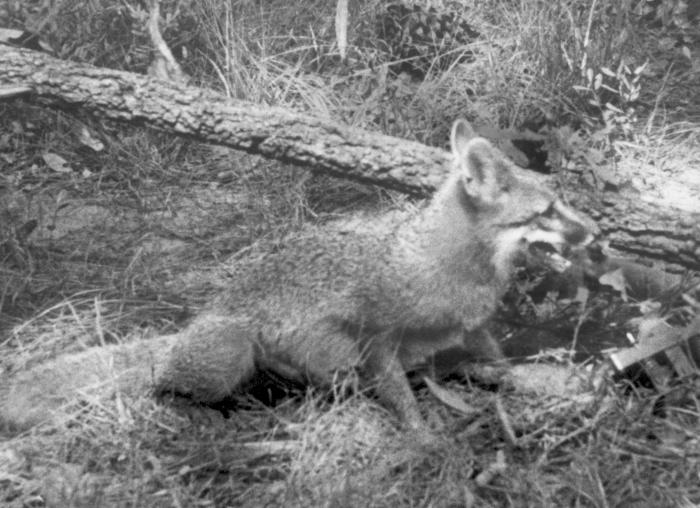 A photograph of a rabid fox sitting in a wooded area.
Photo ID# 3364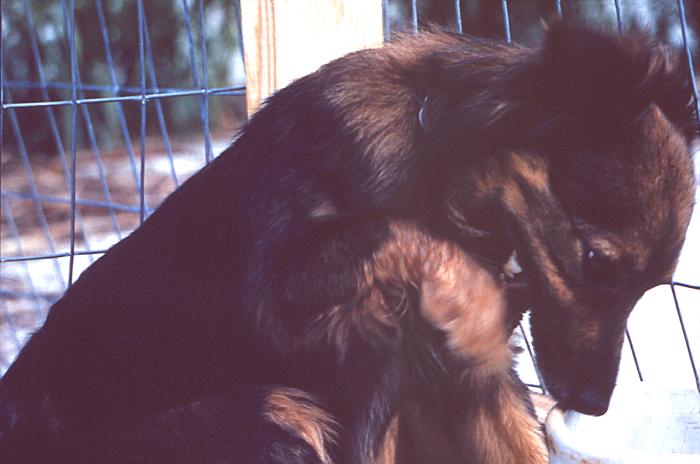 Here a penned dog is afflicted with dumb rabies, manifested as depression, lethargy and a seemingly overly tame disposition.
Photo ID# 2186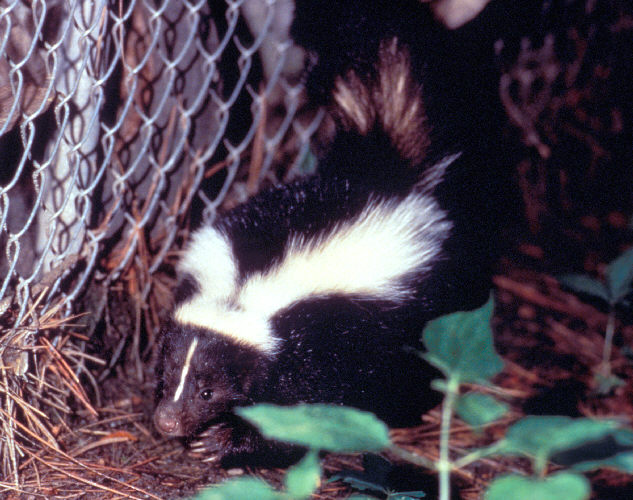 Approximately a third of reported animal rabies is attributed to the wild skunk population.
Photo ID# 2180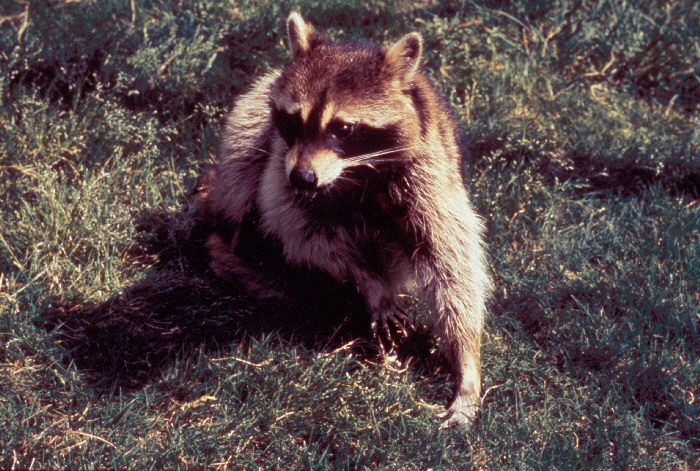 Raccoons can also be vectors of the rabies virus, transmitting the virus to humans and other animals.
Page last reviewed:
March 10, 2017