Cancer Prevention Starts in Childhood
You can lower your children's risk of getting cancer later in life by getting them vaccinated against HPV and helping them make healthy choices.
Stay Safe in the Sun
Just a few serious sunburns can increase your child's risk of skin cancer later in life. To protect their skin from the sun, they can—
Stay in the shade.
Wear a hat, sunglasses, and clothing that covers their arms and legs.
Put on broad spectrum sunscreen that has an SPF of 15 or higher.
Sun Safety Tips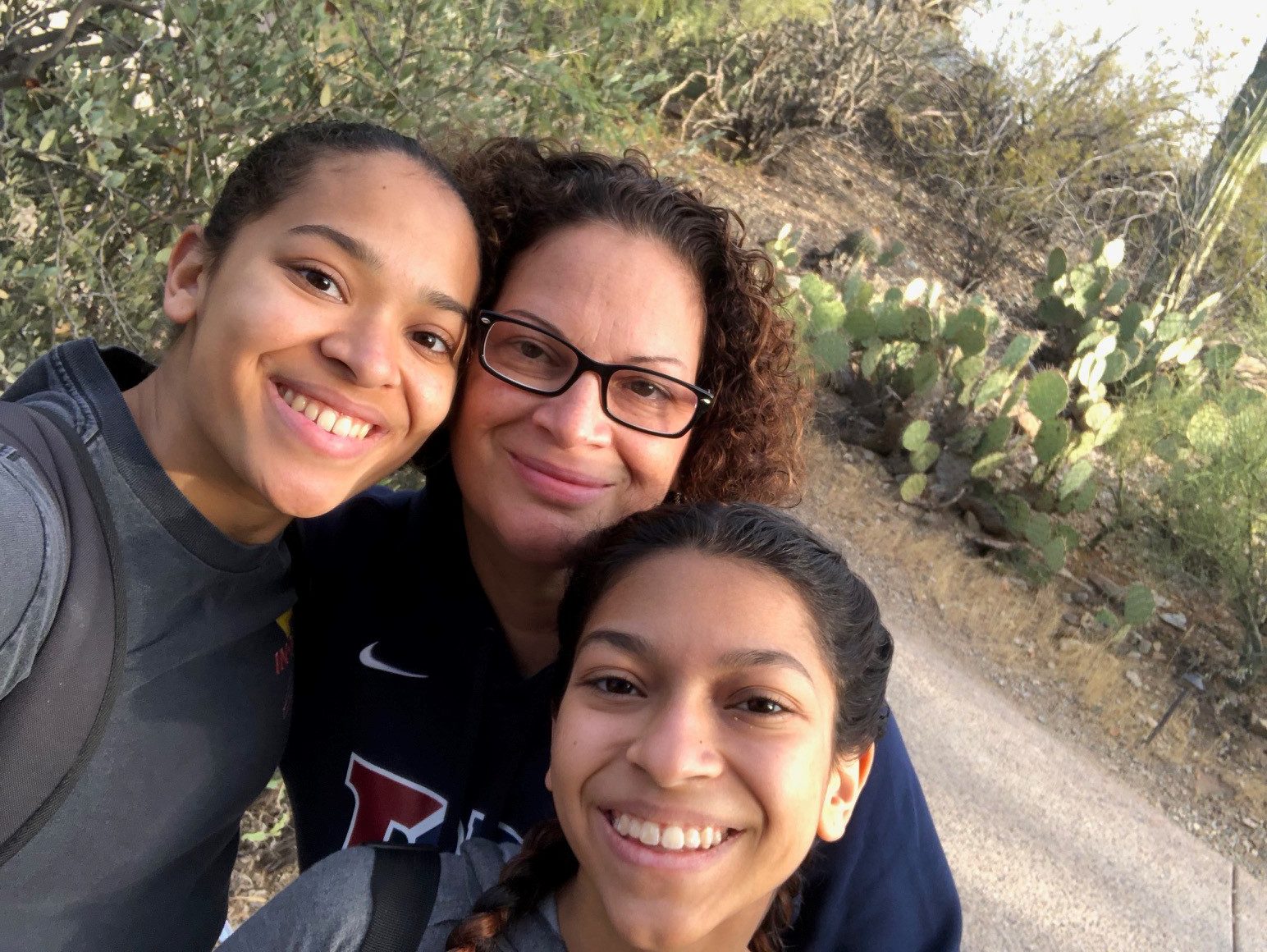 Robin, a skin cancer survivor, says, "I fell in love with the sun-assisted caramel color that my Afro Puerto Rican roots blessed me with every summer. As I got older, I took extra efforts to ensure I had sun exposure.
"In 1998, I became a parent. I practiced good sun-protective behaviors with my children, and in turn myself, but I would often get distracted. I love sun and I love a great tan.
"In 2012, I noticed a misshapen mole on my right arm," Robin says. It was melanoma, the deadliest type of skin cancer.
"Today, I have a three-inch scar that reminds me of what I've been through. I still love the sun, but my skin-protection behaviors are very different."
Get Your Kids Vaccinated Against HPV
"I gave HPV vaccine to both my sons when they turned 11," says pediatrician Dr. Jose Rodriguez in this video.
Human papillomavirus (HPV) is a common virus that is passed from one person to another during sex. It can cause cervical and other kinds of cancer. Some cancers of the vulva, vagina, penis, anus, and oropharynx (back of the throat, including the base of the tongue and tonsils) are caused by HPV.
The HPV vaccine protects against the types of HPV that most commonly cause cancer. All preteens should get vaccinated when they are 11 or 12 years old. Teenagers and young adults through 26 years, who haven't started or finished the HPV vaccine series, should get vaccinated as soon as possible. HPV vaccination can be given starting at age 9 years.
When to Get HPV Vaccine
Help Your Kids Stay Active and Keep a Healthy Weight
Children who have obesity are more likely to become adults with obesity. Adult obesity increases risk of serious health problems, including cancer. You can help children develop healthy eating habits and stay physically active, so they keep a healthy weight.
The amount of physical activity children need depends on how old they are. Children who are 3 to 5 years old should be active throughout the day. Older children and teens should be active for at least an hour a day.
Tips to Help Children Maintain a Healthy Weight
Talk to Your Kids About Smoking
Nearly 9 out of 10 adults who smoke cigarettes daily first try smoking by age 18. Each day in the U.S., about 1,600 youth smoke their first cigarette. In 2021, about 1 of every 3 high school students said they had tried a tobacco product. Talk to your children about why you don't want them to smoke.
Smoke from other people's cigarettes (secondhand smoke) can cause serious health problems in children and adults, including lung cancer in adults who never smoked. Don't expose your children to secondhand smoke. For help quitting, visit smokefree.gov.
Youth and Tobacco Use
Page last reviewed:
June 27, 2022